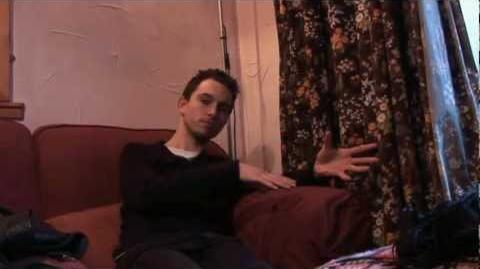 Ranger Bill McCreath was a character in the episode "Dialysis Murder", portrayed by Brett Underwood. He is a courageous and steadfast man dedicated to his Park Warden role. He comes to blows with the animal rights protestors over the Deer Cull the park is required to undertake, but is eventually rescued by Holmes. When murder suspect Herbert Reeves escapes from Holmes clutches, despite the obvious evil nature of Reeves, McCreath still tries to warn him of the dangers of entering the Deer Culling grounds; advise Holmes purposefully neglects to inform Reeves about, resulting in his death by a stray bullet.
Trivia
Ranger McCreath's costume was inspired by Chip from Disney's Rescue Rangers.
Community content is available under
CC-BY-SA
unless otherwise noted.