Welcome to the NPLH Wiki
Edit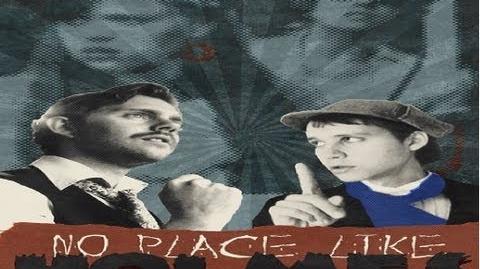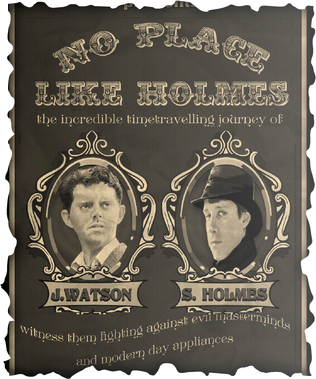 No Place Like Holmes.
"NO PLACE LIKE HOLMES" (NPLH) is a web drama comedy show written and directed by Ross K.Foad. It is based upon Sir Arthur Conan Doyle's "Sherlock Holmes" stories. The show first broadcast on Youtube on May 8th 2010. It stars Ross K.Foad, Mike Archer, Kelsey Williams, Tamzin Dunstone, and Gene Foad.
It focuses on the adventures of Sherlock Holmes and Dr. Watson, transported by means of demonic ritual by Sir Hugo Baskerville; from 1895 to the post millennium era, where they face a continuous struggle to keep their past a secret and battle against the villainous criminal organization The Red Headed League, as well as trying to come to terms with the peculiarities of the modern day way of life.
The Mary Morstan Mysteries
The show also had a spin off, The Mary Morstan Mysteries (often known as M.M.M), that ran between 2012-2015. Whereas NPLH is largely set in modern day, with the odd interlude, flashback, or episode to Victorian times, MMM solely deals with the years 1889-1890. It also acts a bridge to the main series, with many events or situations occurring that ultimately affect what goes on in No Place Like Holmes over a century later.
Latest activity
Edit
Photos and videos are a great way to add visuals to your wiki. Find videos about your topic by exploring Wikia's Video Library.
Community content is available under
CC-BY-SA
unless otherwise noted.