Harry Watson is a character in the NPLH universe portrayed by Daniel Hill. He is the brother of John Watson, and was briefly mentioned in the original texts by Sir Arthur Conan Doyle, but never actually seen.
Much to the disappointment of his family, he is a raging alcoholic that spent all his time and money on drinking before he finally succumbed to liver failure in the early 1880's. John was always distraught that he was the one patient he could never save, and largely kept quiet about him ever since.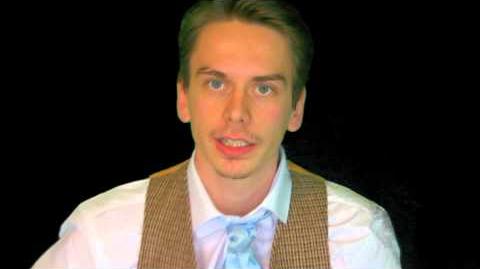 Appearances
Harry appears in a two flashback sequences in series 5 episode 2 "Truth Or Date", when Watson confesses to Miss Blake that he did actually once have a brother. The flashbacks draw parallels to Watson's concern for Miss Blake's drinking, and those that he also had for his younger brother.
Did You Know
The part when Watson hands him his own pocket watch, which Harry drops, is a reference to the original texts by Sir Arthur Conan Doyle. For in the books, John is now in possession of his late brother's pocket watch, which Holmes observes to have a great deal of scratches and shows a clear lack of care, likely proving that his brother was a drunkard.
Quotes:
"John! Just get off my back"
"I sold my watch to the pawnbroker last week. Can't remember where though..."
Community content is available under
CC-BY-SA
unless otherwise noted.